After a 34-year career as a financial analyst at Island Health, Tracey (Trace) Walker is retiring.
"My garden is very excited," says Trace, who spent the last 14 years of her career at Victoria Hospice. She wore many hats at Hospice, helping out at countless fundraising events including the Teeny Tiny Garden Tour, scouting gardens all over town. "What a treat to be able to snoop in people's yards and leave filled with inspiration, all while supporting a worthwhile charity," she says with a chuckle.
Trace started in the finance department on the Jubilee campus (then the Greater Victoria Hospital Society) in December 1987. She then moved into Capital Finance and in February 2007, she took a 6-month temporary role at Victoria Hospice and never left.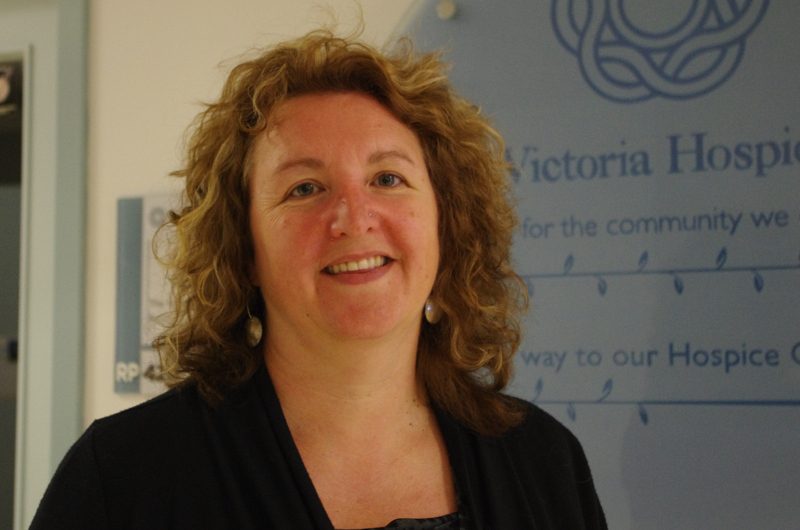 "It's been an honour and a privilege to work at Hospice," says Trace. She fondly recalls lots of parties in the earlier days, where staff and volunteers would perform skits, sing songs, and go on magical mystery tours in the city. "We didn't know where we were going, we'd just pay $20 and show up. Spouses came too."
One time Trace was asked to go to a provincial palliative care conference in Vancouver in lieu of a colleague in Education who was having surgery. "I jumped at the chance," she says. In addition to learning more about the field of palliative care, she formed an instant connection with the clinical team of Hospice physicians and nurses who were there as instructors and attendees.
After the conference one evening, she organized a memorable outing for the team. "R.E.M. was performing in Burnaby so 12 of us piled into an 8-person limousine to take in the show. It was wildly fun! I have so many Hospice friendships that I will carry forward with me."
It was tough decision to retire but Trace has reconciled that she is ready to stop full-time work. She's excited to make use of the greenhouse her husband Glenn (another amazing hospice volunteer) built for her in 2021. A talented crafter, she is also thrilled to explore her creative side more as well. She will also return to Hospice in 2022 to volunteer for Teeny Tiny Garden Tour and possibly cover off vacation time for her team.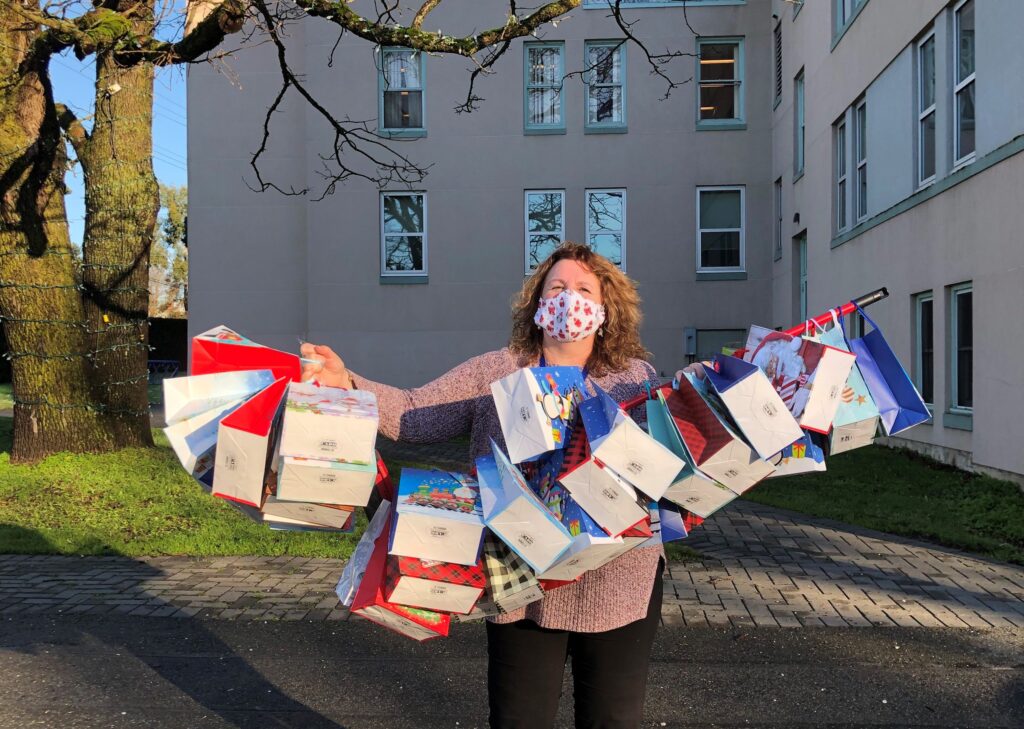 Trace and the finance department support all VHS departments and have built efficiencies with a mindset of continuous quality improvement. She's right to feel proud that the team has maintained excellent financial controls and achieved clean audit reports year-over-year. Her work is so appreciated across the organization.
Victoria Hospice won't be the same with our Trace. "Her dedication, commitment, and hard work has been woven into the fabric and heart of this organization and will make a lasting difference for patients and families for years to come," says Wendy Innes, Interim Director of Fund Development. "Thank you for being a role model for the Hospice Heart," says Wayne Powell, CFO. "It shines through in everything you do. Wishing you a long and happy retirement after a job incredibly well done."
We extend our congratulations to Trace on her well-earned retirement and wish we could celebrate with a skit or a live concert.