Victoria Hospice Hosts Visiting Palliative Care Nurse from India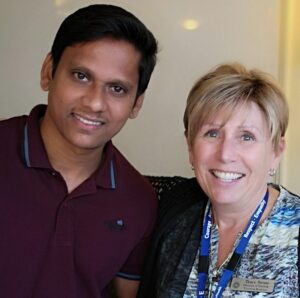 In partnership with Two Worlds Cancer
In September, Victoria Hospice hosted a visiting senior palliative care nurse Immaraju Swarup, from Hyderabad, India, to conduct a two-week observership. The organized educational visit was in partnership with Two Worlds Cancer, a Canadian charitable foundation which has supported palliative care programs In India and Nepal for nine years.
Swarup is on the forefront of leading a new generation of palliative care providers in southern India, providing training and mentoring across the districts of Telangana and spearheading the use of the Palliative Performance Scale, a widely-used clinical tool developed by Victoria Hospice. He is a Nursing Director of 24-bed hospice and the lead nursing consultant and educator for eight new small rural hospices.
"…it was a very good learning experience. I felt happy to be a part of the team and I'm looking forward to implementing my learning in our hospice."

-Immaraju Swarup, Senior Palliative care nurse from hyderabad, India
The goal of this international observership was for Swarup to learn about many aspects of hospice palliative care including symptom management, nursing roles and responsibilities, education, and working within a multidisciplinary setting. In addition to two weeks of learning opportunities at Victoria Hospice, Swarup spent two weeks in a pediatric setting at Canuck Place in Vancouver.
"I was so happy to be at the Victoria Hospice," says Swarup. "It was very encouraging. All the staff members were cooperative and helpful and it was a very good learning experience. I felt happy to be the part of the team and I'm looking forward to implementing my learning in our hospice."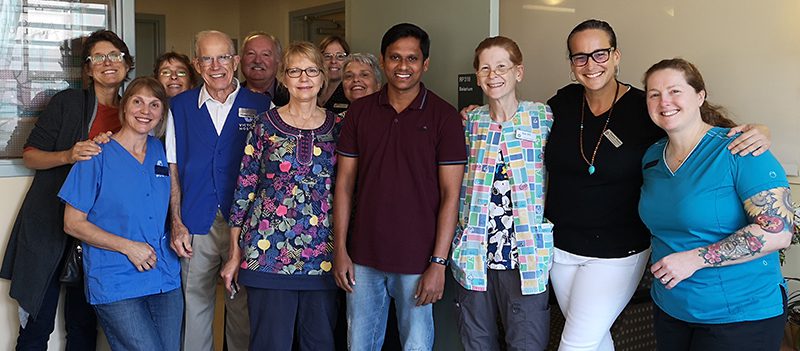 ---