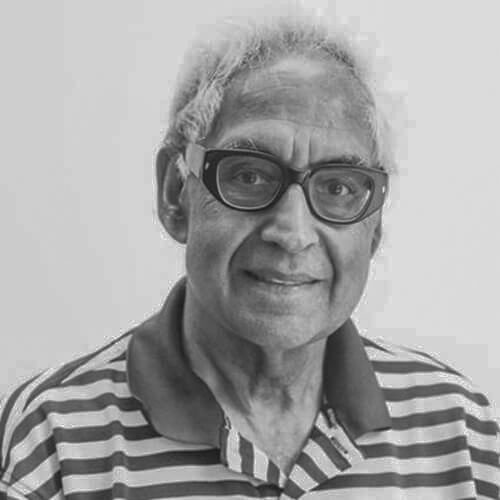 Victoria Hospice Society Board of Directors welcomes four new members with senior expertise in clinical nursing, economics and taxation. Paul Pallan, a leader in social policy, health, and education, now chairs the board after several months as acting chair.
Tax specialist Hugh Gordon, tax planning strategist Angus Izard, economist Christopher Lawless, and clinical nursing and education leader Laurie Pettinger were elected as members and Pallan as chair at Victoria Hospice's Annual General Meeting on September 24th, 2020.
"The commitment represented by new and outgoing members of the Victoria Hospice Society Board of Directors speaks to the heart of our mission to deliver compassionate palliative care," says CEO Kevin Harter. "For the last forty years, skilled and devoted people have fostered and strengthened the delivery of end-of-life care at Victoria Hospice, and we're grateful for their tremendous expertise and dedication so crucial in these turbulent times."
Deedrie Ballard completed her six-year term on the board. "Deedrie is a passionate community builder, and as provided leadership and guidance to countless local charities," says Paul Pallan. "My great appreciation goes to Deedrie for her many contributions and wonderful support for the goals of Victoria Hospice." We also thank Brenda Canitz, who stepped down from the Victoria Hospice Society board in July, 2020 after three years of dedicated service, and Stewart Johnson, who has stepped down in September, 2020.
---
"The commitment represented by new and outgoing members of the Victoria Hospice Society Board of Directors speaks to the heart of our mission to deliver compassionate palliative care"

– Kevin Harter, CEO
New Victoria Hospice Chair and Board Members
Paul Pallan is a leader in health, education and social policy. In a 30-year career with the provincial government, Pallan's roles have included Assistant Deputy Minister of Health, Assistant Deputy Minister of Education, and an appointment as BC's Children's Commissioner. He advised on the Better at Home program and facilitated province-wide meetings around elder abuse and the establishment of the Office of the Seniors Advocate, among other senior roles, such as Executive Director of BC's Continuing Care program which oversaw all of the home care and residential services for seniors in BC. He holds a Master of Health Administration from the University of Toronto and has served on numerous boards in Victoria, including Oak Bay Lodge and Broadmead Lodge retirement residences.
Hugh A. Gordon is a Charted Accountant and distinguished tax specialist. With a background in the Canadian Armed Forces and more than four decades' experience with Thorne Riddell and KPMG, his roles have included National Director of Taxation for Thorne Riddell and Assistant Chief Negotiator for British Columbia on the Nisga'a Treaty Settlement, among numerous senior roles in provincial and federal matters. He was elected a Fellow of the Institute of Chartered Accountants of British Columbia in 1995 and taught the Canadian Institute of Chartered Accountants the Income Tax Practice course for 15 years.
Angus Izard has been a tax planning strategist and business advisor for more than 25 years. He is a founding member of Cameron Izard Snell Chartered Professional Accountants and leads the firm's U.S. tax practice. A graduate of the University of Victoria, Izard serves on boards for the Pacific Institute for Sports Excellence, the Victoria Hospitals Foundation, and the Sovereign Order of St. John. He is a past board member for the Victoria Read Society, the Estate Planning Council of Victoria, the Art Gallery of Greater Victoria, and the Cowichan Rugby Club.
Christopher Lawless is an economist with background in economic analysis and forecasting, government policy, and pension investment. His roles have included Chief Economist for the BC Investment Management Corporation, Chief Economist for the BC Ministry of Finance, and advisor to House of Commons and Senate committees. He holds an M.A. in Economics from Carleton University and the National Association for Business Economics Certified Business Economist designation. He is Executive-in-Residence at the University of Victoria Gustavson School of Business.
Laurie Pettinger is a clinical nurse leader with four decades' experience in critical care and in curriculum development and instruction for Camosun College. Her roles at the clinical and provincial level have included membership on boards for Provincial Cardiac Services, the Oak Bay Police, and Women Training and Education (W.H.E.A.T.), an organization supporting projects for women and children in South Africa. Her community involvement includes roles at the provincial bargaining table for BCGEU and in restorative justice forums, community policing issues, and municipality amalgamation discussions.