The Cycle of Life Tour returns in-person July 16-17 to support hospices on Vancouver Island.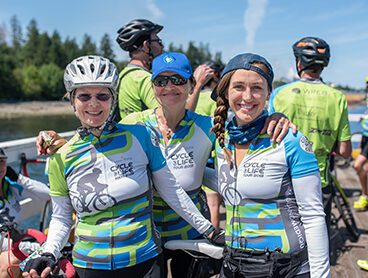 It's an epic two-day cycling tour of the South Island with an overnight stay on Salt Spring Island, and an incredible demonstration of commitment to the cause of compassionate end-of-life care by riders, sponsors, supporters, and volunteers.
Teams and individual riders train and fundraise for months in advance of the event to support their local hospice. Show the riders your support – and support hospice care – by making a donation on their fundraising page.
Cycle of Life Tour riders represent nine hospices across Vancouver Island and the Gulf Islands. Teams and individual riders supporting Victoria Hospice are:
Saibishkumar Elantholi Parameswaran
Huge thanks to all the riders, sponsors, and supporters! Learn more about the Cycle of Life Tour.