Walking Through Grief Support Group
Saturday, February 11 at 10:30 am

-

12:00 pm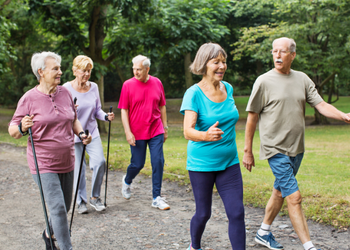 The Walking Through Grief Support Group is an eight-week, registered walking support group, open to all adults in the Greater Victoria community who are bereaved after the death of someone important in their life.
While going for a walk at a relaxed pace in the area near the Chatterton Way Community Support Centre, with the facilitation of a Victoria Hospice bereavement counsellor and bereavement volunteer, this support group offers a way to explore your grief through the movement of walking, through being outdoors in nature, and through being with other grievers in this supported group experience.
When: Running from Feb. 11 to April 1, these sessions will take place on Saturday mornings starting at 10:30am and will be approximately 1.5 hours (end time may vary). The first session will be longer than the subsequent sessions (until 12:30pm).
Where: Walks will begin at the Community Support Centre at 102-4450 Chatterton Way.
Who: Limited number of registered participants (adults) who are bereaved following the loss of someone important in their life. Participants will be required to sign a self-declaration form stating they are capable of walking for an hour and have checked in with their doctor if needed.
Sessions: Each session will open and close with participants gathering in a circle. In between, participants will head out on an approximately hour-long walk.
Register: Please contact us at Hospice.Bereavement@islandhealth.ca or call 250-519-3040 to be added to the waitlist to register for this support group.
Cost: There is a group fee of $70, but no one will be turned away for lack of funds; bursaries to cover this cost, in part or in full, are available.
*** A pre-group intake conversation with a counsellor may be required to discuss your needs, answer any questions you may have, and determine whether the group is a good fit for you at this time.
Related Events