Please note: the fall 2022 course has been cancelled.
The experience of severe or life-limiting illness is as diverse as the people who live it.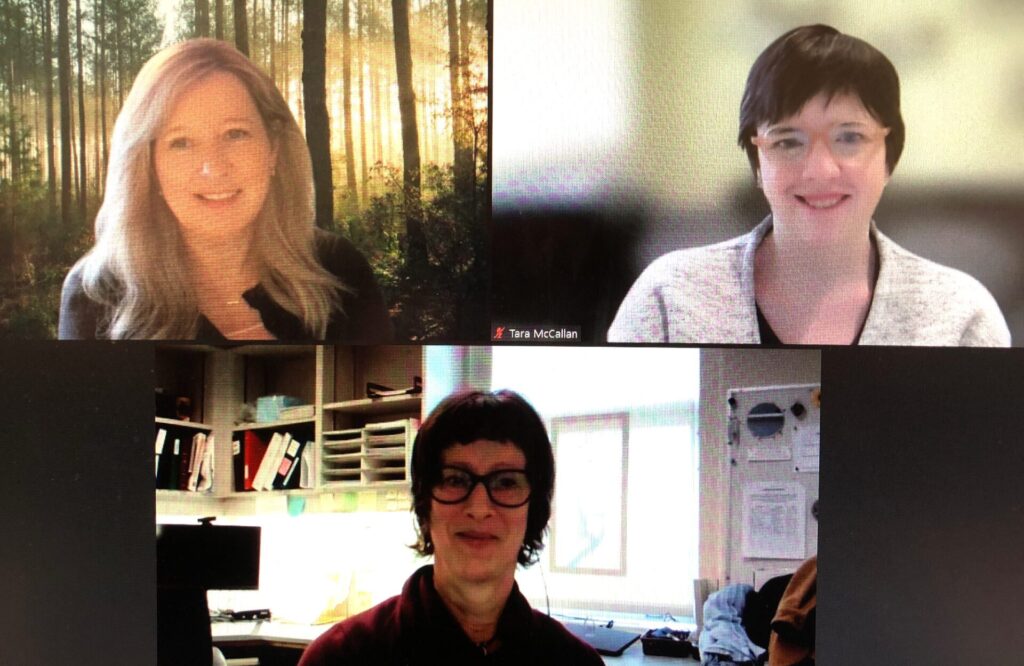 The Victoria Hospice Palliative Care Intensive (PCI) course invites participants from a broad scope of professional practice to learn a variety of approaches to end-of-life care.
Now offered online with two days of live webinars and interaction, the next Palliative Care Intensive starts Monday, Sept. 19, 2022, with webinars November 3-4. Offering intermediate and some advanced aspects of palliative care, the course is designed for physicians, residents, nurses, pharmacists, medical students, and other healthcare professionals interested in palliative care.
That broad range of engagement in palliative care is key to better experiences for patients, course facilitators say.
Dr. Tara McCallan is the educational lead for palliative care on the South Island for medical students and residents with both the Island Medical Program and the Division of Palliative Care at UBC. A family physician and PCI course facilitator, she identifies the need for a palliative care orientation across areas of practice.
"What I want people to do is include palliative medicine as part of their clinical practice, regardless of what kind of physician they are. Because every single physician practices palliative care, whether you're a radiologist or an emergency doctor or a general surgeon," she says. "It doesn't matter what kind of medicine you practice, because you will do palliative care in some way."
Care for the whole person, not only the management of symptoms is central to palliative care, and includes psychological, social, emotional, spiritual, and practical support not only for patients but also for caregivers and designated families.
"From a psychosocial perspective, what is most important in palliative care is not simply the tools but a particular lens and approach – a different way of looking at people and the context of their lives than we might in other parts of the healthcare system," says palliative care social worker and course facilitator Misha Butot.
Shifts in the definition of palliative care are evolving from earlier models that designated an abrupt boundary between active disease treatment and end-of-life care, the facilitators say. Current approaches focus on earlier integration of palliative care in disease management and meeting people "where they are at".
The need for more resources across all areas of care has been magnified during the pandemic, says Shelley Tysick, RN, palliative care coordinator and course facilitator.
"It takes considerable formal and informal resources to provide quality end of life care, and when health care staff are very stretched such as the case during the pandemic, more of the care needs fall to family and other support systems," she says. "With the personal impacts and restrictions on travel, extended families have been less able to come together to share the care that is required. These are times that highlight the importance of advance care planning especially information sharing, and conversations related to expected changes, expectations for self and others, and resources and options available which can vary depending on location."
The PCI course recognizes the complexity of care, which includes cultural and family considerations and impacts on care teams and care providers.
"The value of this course is the multidisciplinary approach. There is so much value in looking at things in different ways and shifting perspectives," Shelley says.
Participants are encouraged to take the Pallium Canada LEAP Core Program prior to enrolling in the PCI course. Contact Victoria Hospice Education and Research if you have not taken LEAP Core Program, but you have taken another program or certification that provided palliative care foundational content.