Teeny Tiny Garden Spotlight: Linda-Mae's woodland retreat
A beguiling glimpse is all you get from the street. Venture up the driveway, and you'll find Linda-Mae's woodland sanctuary.
"It's a bit of a surprise," she says.
Under the canopy of a 150-year-old walnut tree, a terraced enclave reaches through multiple tiers to a west coast-style boardwalk behind a snowberry bank. Native ferns and woodruff, moss and forget-me-knots nestle around pools and hand-built benches where visitors are tempted to stay awhile. A long while.
As are the local wildlife. Thousands of walnuts unearthed from a platform beneath the veteran tree point to some industrious residents. Raccoons and hummingbirds are regulars. And an owl spent an entire day in the garden recently.
A call to local wildlife rehabilitation experts reassured Linda-Mae that this owl was feeling right at home.
"If owls find a safe space, they will stay and roost for the day," she learned.
Linda-Mae developed the garden with her partner, Michael, who died at Victoria Hospice in 2014. Together, they moved logs and earth, built garden rooms, and infused the space with art and loving memories. The couple brought Michael's childhood love for miniature models into the adventure, creating figurines to inhabit the garden's secret corners – and exhibitions at local galleries.
The garden was a fan favourite on the 2015 Teeny Tiny Garden Tour.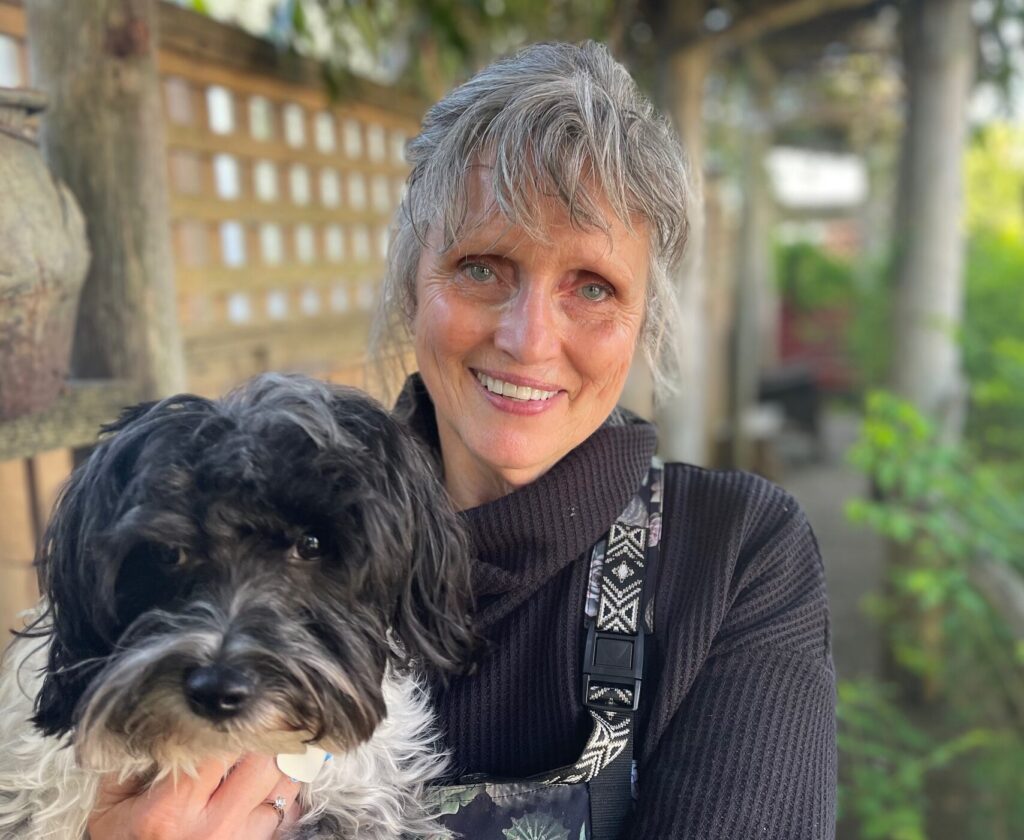 "The first time the garden was part of the tour was in the spring after Michael's death. It was a very cathartic experience – I was so appreciative of hospice for how kind and good they were to Michael, and in turn to me and the extended group of people who came along with us," she says.
"I was also really impressed with the robustness of the hospice volunteer corps. It made such a difference, knowing there were people there just to be present."
That's exactly what you'll want to be in Linda-Mae's garden.
Visit Linda-Mae's woodland retreat Sunday, June 12 on the Teeny Tiny Garden Tour. Tickets are $25 at Capital Iron (Downtown and Westshore), GardenWorks (Blenkinsop, Oak Bay and Colwood), and Heirloom Linens in Broadmead Village. Learn more.