Teeny Tiny Garden Spotlight: Solara and Tayler's edible landscape
If you've ever dreamed of a country garden with chickens and space for little kids to climb trees, you need to see Solara and Tayler's backyard.
It's a peaceful and productive hub where they grow food and support Hatchet & Seed, their edible landscape design and build business.
Solara and Tayler build foodscapes and orchards for homeowners, community centres, schools, and other organizations. They help farm managers shift to perennial, low-carbon agriculture with an emphasis on multi-functional tree crops, soil health, and holistic water management.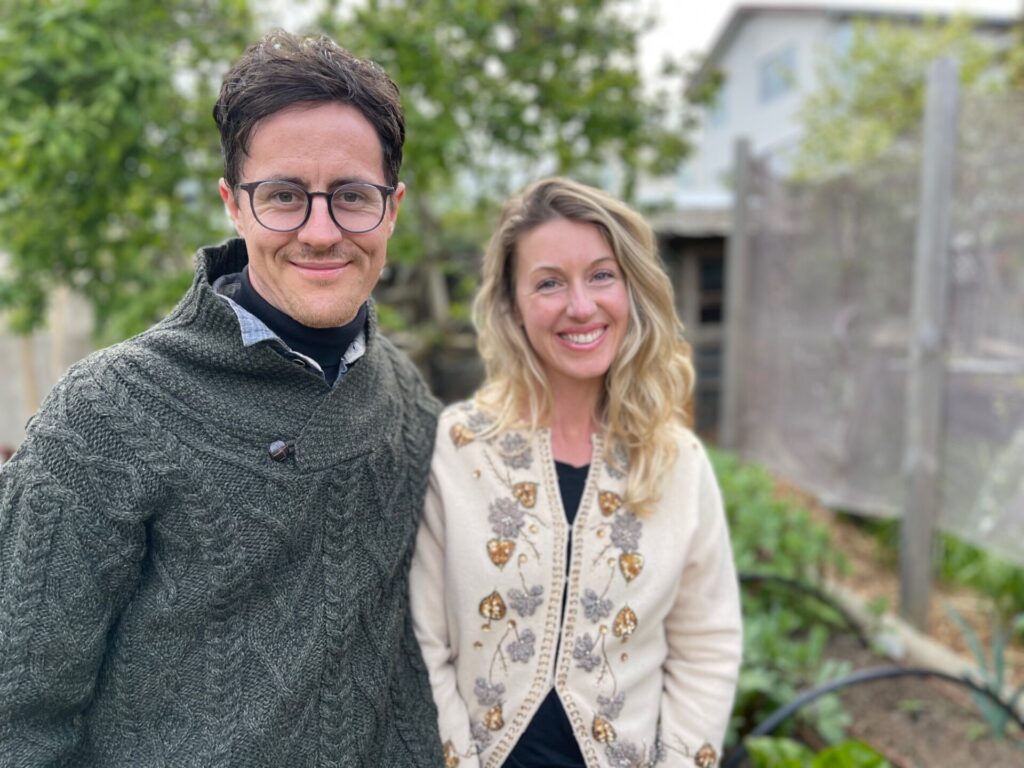 They also put that expertise to work on one tenth of an acre in urban Vic West. Their home garden is lush with a wide variety of cultivated species with just a touch of the wild.
From bottom to top, the garden is layered to support diversity.
Raised beds brim with greens and edible flowers. Interesting vertical structures – some made from recycled fish net, others from hazelnut branches – support berries and veggies. In the canopy, a giant medlar tree produces fruit with a citrusy, caramelized apple flavour.
Greenhouses, compost systems, heat-radiating beds, moisture wicking beds, greywater systems, and chicken habitat are among the functions and systems packed into every square foot.
"We love opening up our space and showing people how to grow food," says Solara.
"We really admire the compassionate work hospice does for people at such a crucial time in their lives, and we're happy to be part of the Teeny Tiny Garden Tour again."
Visit Solara and Tayler's edible landscape Sunday, June 12 on the Teeny Tiny Garden Tour. Tickets are $25 at Capital Iron, GardenWorks, and Heirloom Linens. Learn more.