When someone we love is ill or dying, we want to protect them. We would give anything to make sure they are free from pain, and at peace.
That's how Kerry Ann Vasey felt about her chosen brother, Shonan Dillon-Davis.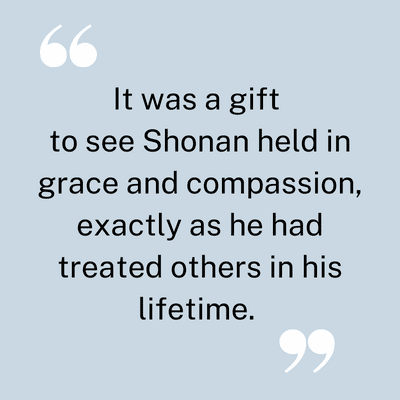 After many weeks in hospital for a complex illness, Shonan and his loved ones thought he was going to get better. They were devastated to learn his death was near, and apprehensive about coming to Hospice.
"I wanted so badly to protect Shonan. It was the only thing that mattered," Kerry Ann says. "The walk from Shonan's hospital room over to Hospice was the longest and scariest walk in the world."
But when the elevator doors opened on the Inpatient Unit, they started to relax.
"We were greeted with kindness by people I now refer to as angels. I'll never forget the gentleness in their eyes," she says. "They moved his bed near the open window, and for the first time in so long, Shonan felt fresh air on his face, saw the sun and the trees."
The care team gave Shonan all the time he needed to express his wishes. They listened attentively and let him take the lead for what he needed to be comfortable.
"It was such a relief to know he was being heard," she says. "He needed expert pain management, and he got it. He wanted to know what medications he was given, and how much, and why. The nurses always took time for these conversations, never rushing."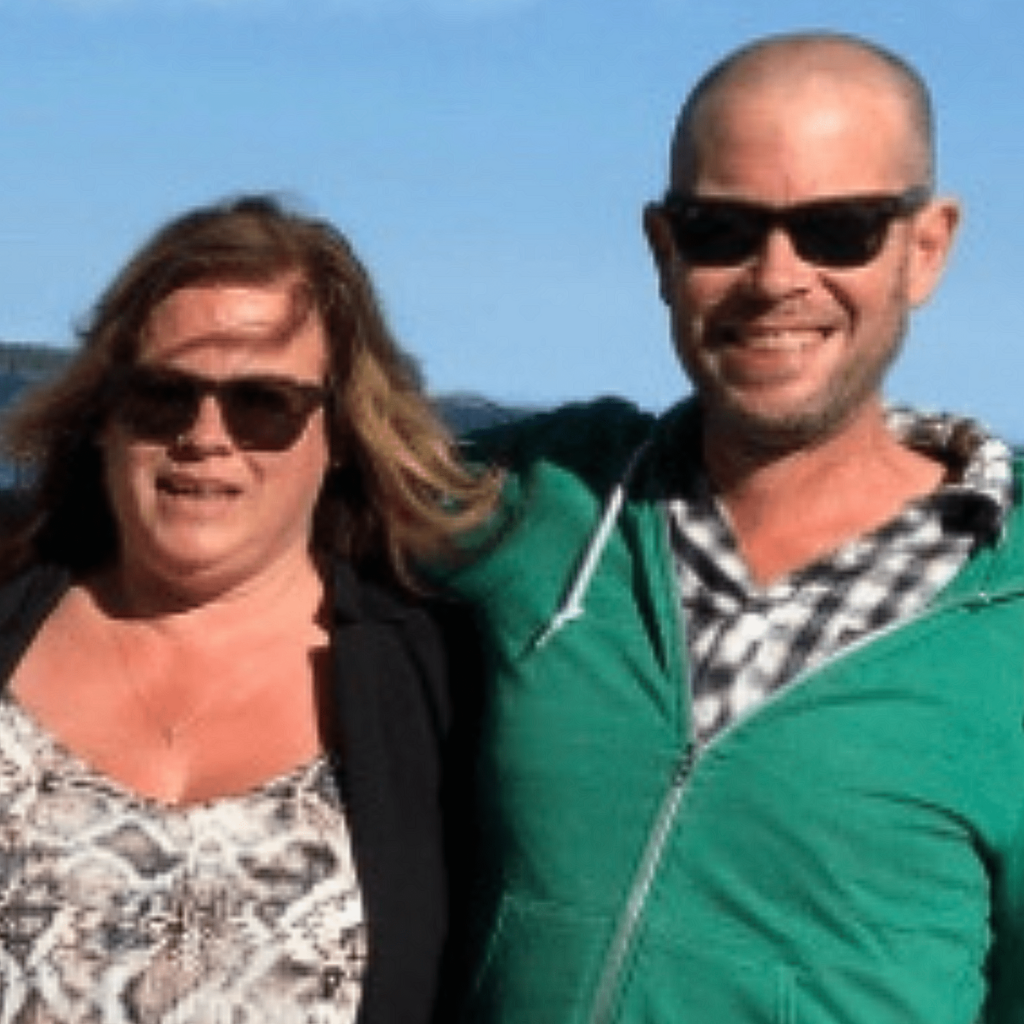 Small but compassionate acts made a world of difference, Kerry Ann says.
"The way the care team always introduced themselves and spoke to Shonan, even after he lost consciousness. Knowing there was a volunteer to sit with him if I had to step out. Someone to give me a cup of coffee, a hug, a smile."
As a family caregiver, Kerry Ann had been intent on ensuring Shonan's safety.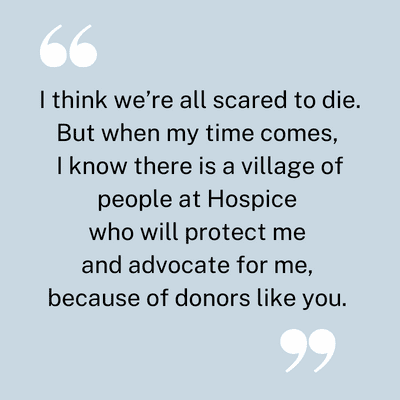 "I had felt it was my job to keep Shonan safe. But at Hospice, I was able to let my guard down. I realized compassionate care included me too," she says.
"At Hospice, we all felt we were part of something special. Something priceless."
A generous community of Victoria Hospice supporters makes experiences like Kerry Ann and Shonan's possible. Learn more and give the gift of compassion.