FOR IMMEDIATE RELEASE (VICTORIA – June 11, 2021) Join Victoria Hospice and gardeners around the region on the small screen for a glimpse into some of Victoria's best backyard gardens starting Sunday, June 13. This year's Virtual Teeny Tiny Garden Tour fundraiser showcases three fabulous gardens to enjoy right from home–rain or shine.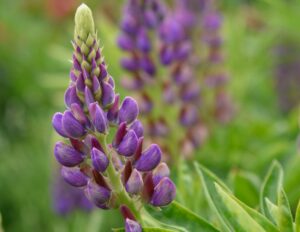 Unusual plants, creative ideas for small spaces, water features, greenhouses and a bathtub kitchen garden are all on the lineup for this year's tour. Armchair and active gardeners alike can pick up tips and inspiration for their own backyards or simply soak up the beauty these special spaces have to offer. Virtual tour-goers can also have their gardening questions answered by members of the Victoria Master Gardeners Association.
"Victorians have been spending more time than ever in their gardens during the pandemic and the interest in our first virtual edition of the tour last year was phenomenal," says Wendy Innes, interim director of fund development. "Although we can't wait to welcome our tour-goers back in-person, the virtual tour offers an accessible way for everyone to enjoy the tour and we are thrilled to share it with our community."
For the past 16 years garden owners have generously opened their garden gates in support of end-of-life care. "Victoria Hospice has been very special to us over the years and has helped us more than once," says Shirley Green, one of this year's garden owners. She says when her friend received care at Victoria Hospice it was "reassuring and comforting to know he died with dignity, compassion and quality." Sharing her beloved garden is a way to honour her friend and give back to the community.
The tour is just one of the fundraising initiatives Victoria Hospice relies upon to raise nearly half its operating funds. In lieu of a ticket to this year's online tour, viewers are encouraged to order the 2022 Teeny Tiny Garden Tour Calendar or make a donation to support end-of-life care at Victoria Hospice.
Watch the Teeny Tiny Garden Tour starting June 13 at VictoriaHospice.org/TeenyTinyGardenTour. The virtual tour will be featured on the website until the end of July.
Did you know? Donations fund almost half of Victoria Hospice's annual operating costs and are critical for the ongoing operation of programs for patients and families and for education and research. Last year, Victoria Hospice raised over $4 million dollars. This remarkable accomplishment was made possible by generous donors and community events.