Thanks to generous support from our community, Victoria Hospice has conducted research and delivered palliative care continuing education for decades. Each year one of our flagship programs, Palliative Care Medical Intensive (PCMI), has taught intermediate and advanced aspects of palliative care to healthcare professionals over a five-day period at an in-person conference setting.
By June 2020, we recognized that the public health restrictions due to the COVID-19 pandemic meant we had to adjust the delivery of our Fall PCMI program to an online format. "It was such a short time frame in which to pivot," says Brittany Clark, Education and Research Projects and Events Coordinator at Victoria Hospice. "But we were eager to embrace the flexibility of an online format and, of course, ensure everyone's safety. That was priority number one."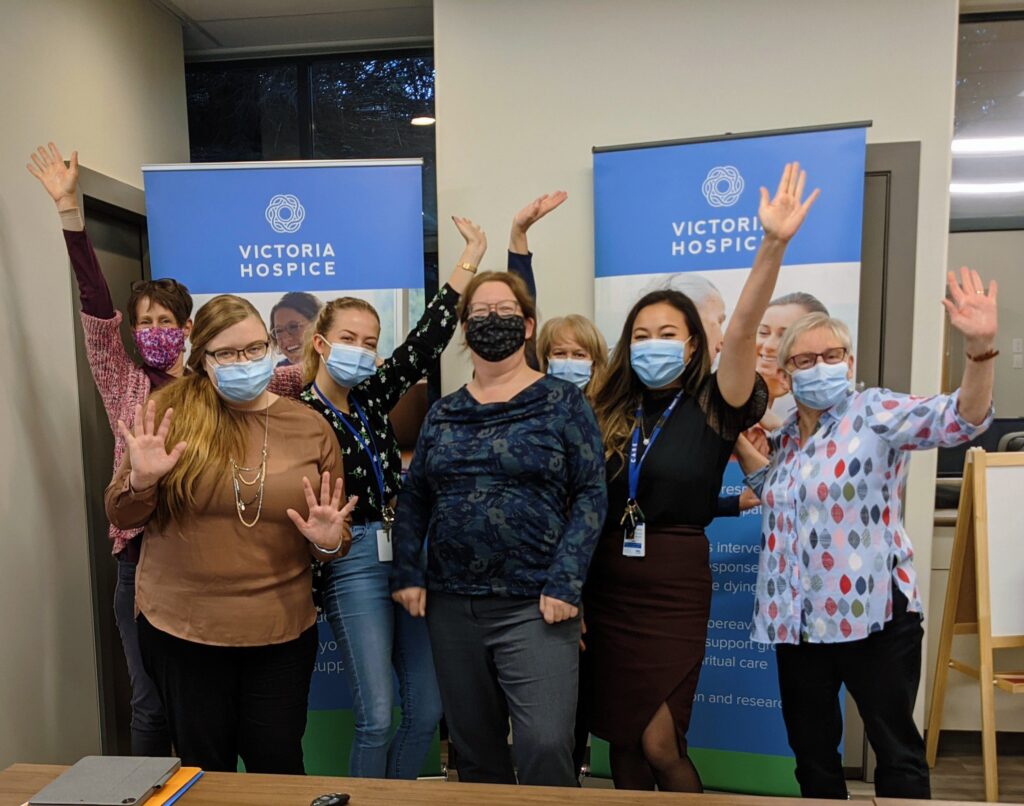 She says the shift was initially an uphill climb. "It was the fastest we had ever planned and executed major structural and content changes to any of our public programs." Through collaboration and team work, the program successfully launched on October 1st and was sold out within a matter of days.
Victoria Hospice's content experts Dr. Christine Jones (palliative care physician), Misha Butot (palliative care social worker) and Terry Downing (palliative care nurse) joined the team as education leaders. In addition to our education leaders there were several physicians, nurses and counsellors who contributed to online lectures, modules and as case group facilitators. True to the hospice palliative approach to care, they embraced the interdisciplinary model in their program development. The goal: to connect to a range of healthcare disciplines by providing a high-quality and engaging learning experience.
In addition to online modules, there were two days of live online sessions in November delivered over Zoom from our Community Support Centre. There were online breakout rooms for smaller group discussions, live Q&As, panel style discussions and three guest speakers: Dr. Nicola Macpherson, presenting on pain; Olaulu Adeleye a Royal Roads University professor who spoke on cultural complexity; and Dr. Robert Sealey who presented on Medical Cannabis in Palliative Care.
The feedback from learners has been constructive and positive. "I loved the ability to access the online modules at a time that was convenient for myself and my family," said one PCMI participant. "I did the modules on my own time while working fulltime in a long-term care home." Another participant shared: "I absolutely loved that I did not have to travel to BC to complete this course (even though I would have loved it)."
And another: "I really enjoyed the course and it will impact my nursing practice and the care I am able to provide to my patients in more ways that I can even begin to imagine. Thank you so much for all the care and hard work that was put into facilitating this program! I will definitely be recommending it to colleagues!"
---
Registration is open for our Spring Online Palliative Care Medical Intensive