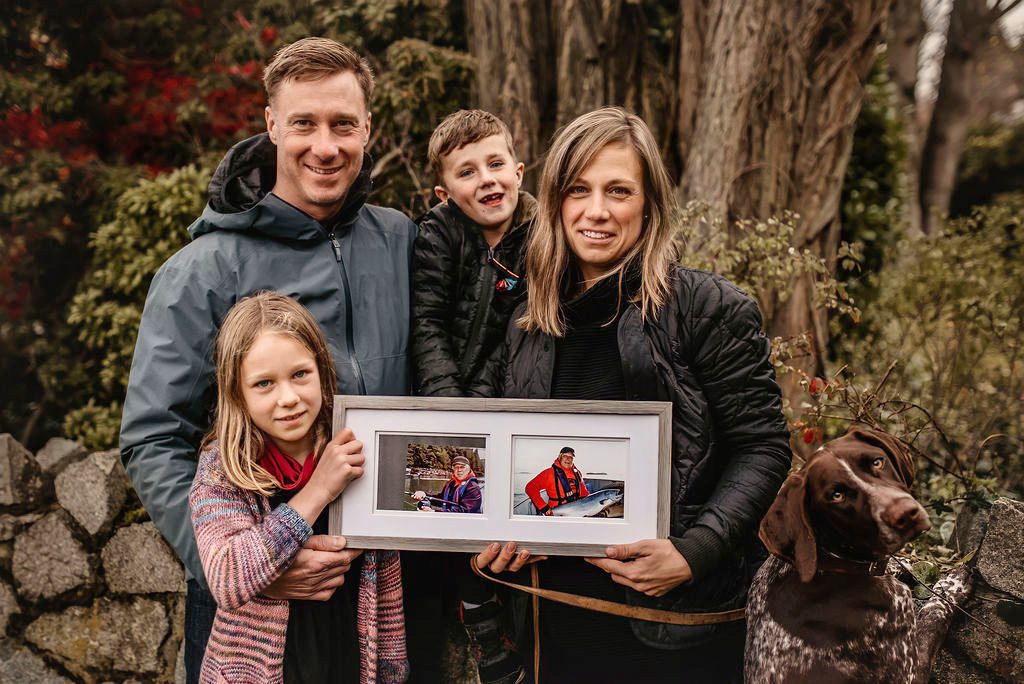 Celebrating Bernie Dopko
---
My father, Bernie Dopko, was a man like no other. He had a zest for life and an appreciation for the simple things most take for granted. Perhaps his passion for photography, or the 40+ years living and working on the North Coast of BC, helped him find the beauty in everything. Whether he was out for a walk or on an adventure with the family, Bernie had an uncanny way of helping others slow down and truly "see" the inherent beauty in things we see on a daily basis – landscapes, animals, nature, art, or otherwise. He also had a unique and genuine way of connecting with people. You would often find him talking to complete strangers, listening intently to their stories and wanting to know more about their lives.
November is the month that Bernie passed from prostate cancer. With each passing year, the memories of Bernie's illness fade, and the good memories become more apparent. Losing someone so dear has been extremely hard but it helps our family to know that Bernie lives on in our spirits and hearts.
Experiencing grief to this degree has given me incredible compassion for others, and for myself. It has taught me empathy, forgiveness, to reach out for help and be vulnerable, to have the courage to be myself, and to have so much appreciation and gratitude for everything in my life. Most importantly, it's taught me to live moment by moment – with the good and the not so good – and to love like there's no tomorrow. Traits and values that Bernie would be proud of.
Bernie spent his remaining days in Victoria Hospice surrounded by his family and loved ones. Our family is forever grateful for the end-of-life care my father received. The kindness of hospice donors and staff allowed our family to transition from taking care of his daily medical needs to spending precious final days together as a family. The Victoria Hospice experience left a long-lasting impression on me personally and I feel it's important to give back to this important community service. Since Bernie passed, I have volunteered with Hospice and participated in fundraising events, including the annual Cycle for Life event. Giving back to Hospice helps me find peace in knowing other families will benefit from the highest quality end of life care.
Bernie is forever loved and will be remembered for his infectious laugh, cheeky smile, and love for his friends and family. Thank you, Victoria Hospice. The Dopko family is forever grateful for your support.
From Bernie's daughter, Erin Dopko