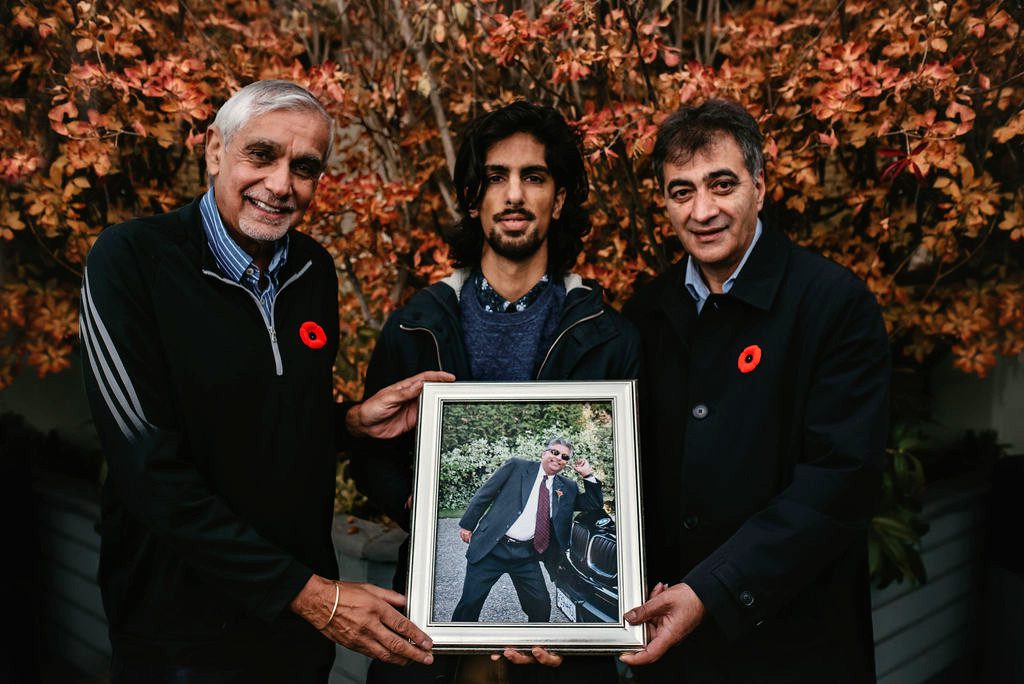 Celebrating Paul Sekhon
---
It's been nine years since my Dad passed away. Growing up, he was my best friend, a superhero. I always wanted to be with him. I'd go to floor hockey and hang out on the stage just to watch him play.
I didn't realize until my teen years how cool my dad was to everyone in his life. He was the oldest sibling, the oldest cousin, and a lot of younger people looked up to him, on both sides of the family and the next generations. He managed to connect with the older generations and all the extended family too. He had the unique ability to connect at all levels and all generations.
Bringing people together was his superpower, whether it was a party at the house or a BBQ or creating an event or making the party last even longer. You had to drag him off the dance floor.
I remember when Mom and Dad came back from the doctor's office – it was a Tuesday – and we found out he was diagnosed with cancer. We sat down in the family room and we had a meeting. We didn't know what the finish line was going to look like at that point.
When he talked to us about it, Dad was able to be very poised, calm, confident in a way – and accepting of whatever was going to happen, because he had lived a fulfilled life. Obviously, he wanted to see us grow up and he had projects that he wanted to keep working on. But on that day, he instilled a lot of strength in all of us to go through the process.
I don't know where he learned that from, or if it was intrinsic in him, but it helped.
There are about nine of us who are really close friends from middle school and high school. We all have lost a parent in our early twenties or earlier – that's brought us closer together. Sharing has made a big difference.
In the final weeks of Dad's life, using the hospice services at home – what an opportunity that was to have four weeks in our home having everyone come in and visit – many people don't get to have that. That month was really special, and that was something that hospice was able to help provide.
After nine years I still get choked up every time I think about him. It hasn't really gotten easier. You just learn new ways to live without that person in your life who you saw every day.
From Paul's son, Javas Sekhon
In 2011, Paul's friends organized a fundraising golf tournament in his honour and to support Victoria Hospice. Read Tarj Mann's story about the Mountain Golf Tournament here.
Photo: Javas Sekhon with Paul's friends, Tarj Mann (L) and Moe Sihota (R)