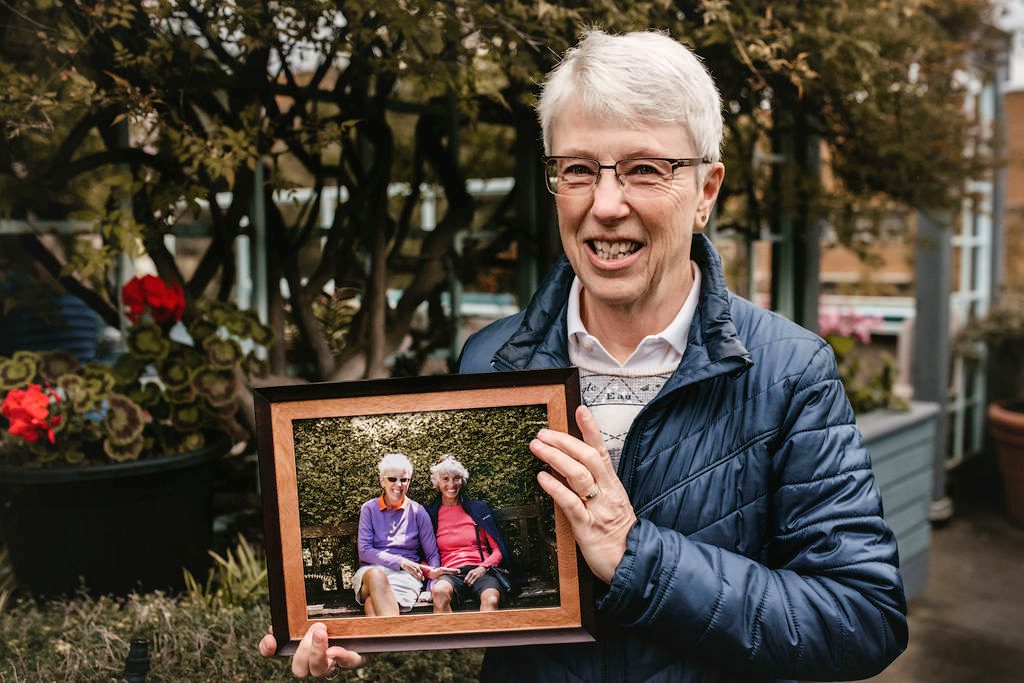 Celebrating Shelley Deglan
---
How do you describe someone who was an integral part of your being? I lost my partner of 38 years in June 2019. Shelley was the most incredible person I have ever known. Friends nicknamed her "Amazing" and she truly was.
She was without doubt the hardest working person I ever met. Very few people could keep up to her incredible stamina… but she was so much more. She was frugal on the small things but willing to "spend big" on the important things. Shelley was fearless, always willing to try new things. She left a management position and a 20+ year career before the age of 50 to strike out on her own. She started her own garden maintenance business and was happiest with her hands in the dirt.
Shelley was also very creative and made the most beautiful bead-woven jewelry that was at one point sold in four different galleries. Together we owned seven homes, travelled to 69 countries and enjoyed countless walks, hikes and adventures. Shelley had the most beautiful smile. Shelley always had my back! She was always calm and pragmatic. She grounded me. She truly was "amazing!"

In October 2018 Shelley was diagnosed with an aggressive form of cancer and given months to live. Shelley's AMAZING courage and will to live helped her withstand a lot of treatment and extend her life. We even got to spend one last three-week vacation at our winter home in Palm Springs. Shelley loved that! In the short weeks near the end where her health significantly declined Shelley took charge and arranged a medically assisted death. She went on her own terms.

She left a message for me on a small post-it note I found afterwards, written in her hand: "Don't cry because it's over; smile because it happened." AMAZING.

Shelley was always there for me… until she wasn't. I was lost without her. I was floundering. Bereavement Services at Victoria Hospice was my lifeline. Through private grief counselling, a bereavement journaling group and ongoing support of hospice personnel and fellow grievers, I have begun to find my way forward. Shelley is still with me… in my head and in my heart!
From Shelley's partner of 38 years and soulmate, Diane Scott