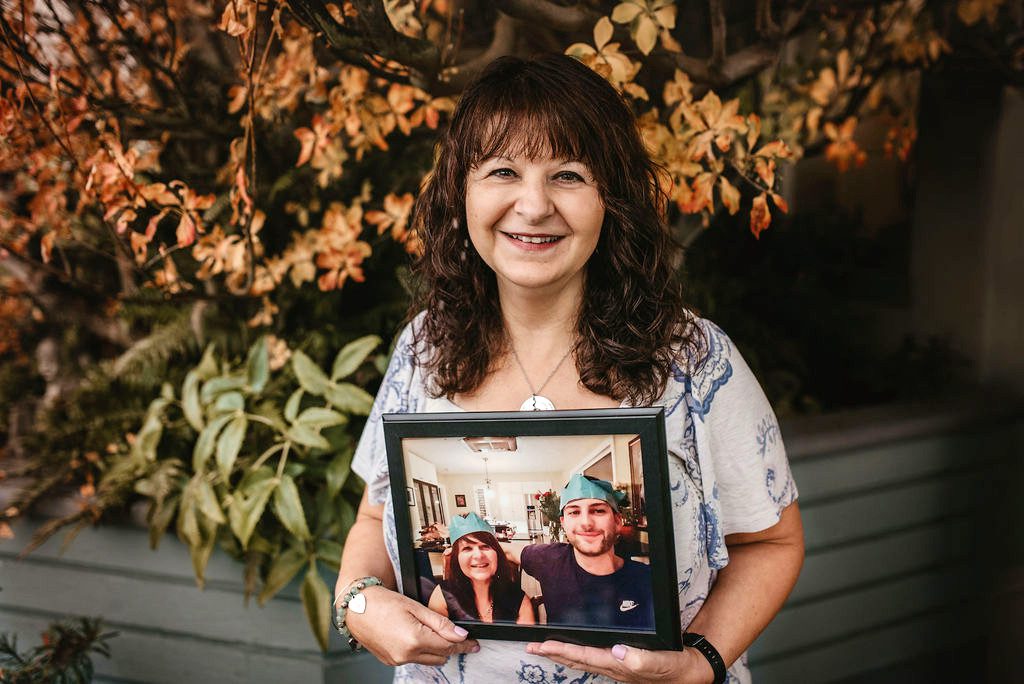 Celebrating Tyler Wormell
---
Tyler Wormell was an incredible young man who is deeply missed by his loving family and many friends. He passed away far too young, at 22, from synovial sarcoma.
Throughout his illness, Tyler never wavered in his passion for life and continued to participate in all the things he enjoyed: cars and motorbikes, working out at the gym, connecting with his work and spending the rest of his time with his friends and family. He will be remembered for his thoughtfulness, quiet strength, positive outlook, and dedication to those he loved. His friends and family knew him to be strong-willed, determined, and incredibly brave. He was fiercely loyal to his friends and could be counted on not only to help but also to bring the fun with a mischievous grin, a goofy prank, a new dance move or an elaborate tale to tell. Tyler never missed a Sunday dinner or a family celebration. His friends would tell you that a commitment to his mom always came first. The daily texts from Ty are dearly missed and are held close as treasured memories.
Tyler taught us what it meant to show up. He never let cancer dictate how he was going to live. Tyler was in charge of his life and he made it clear that he was going to continue doing what he enjoyed most with the people who were important to him until the very end. Tyler never complained about what was happening or the losses he was experiencing. Instead he held everyone else up with his positive outlook and superman-like strength and bravery. Ty was our hero and we are holding his lessons close as we enter the holiday season.
Christmas has always been a very special time for our family and Ty not being with us this year is hard to imagine. Turkey was his favourite meal and he absolutely loved playing games after we finished dinner. We have many amazing memories from our holiday times together and as they tug on hearts it is tempting to skip the celebrations this year; but doing that would not honour the values and lessons Ty so generously shared with us. Ty lived life fully, enjoying every chance to be with friends and family and he would be disappointed if we did not do the same. So, we will gather together at Christmas and we will remember Ty. We will tell stories, we will laugh, and we will probably cry. Most importantly we will celebrate his life and our time with him, probably wearing one of those silly Christmas hats.
From Tyler's mother, Anna Wormell